The Internet of Things (IoT) makes it possible to link every single device together so our endless imagination now becomes a limitless possibility for the future. With IoT infrastructure, it's possible to change how we manufacture, improve how we live and even mold how we receive information into a smart pattern.
IoT is no longer just a topic of conversation. Combined with different ideas, applications and the construction of infrastructure, it becomes real and burgeoning market. We have seen many leading IoT trials all worldwide. The massive adoption of this groundbreaking technology is not too far away. What follows are some feasible disciplines as example of viable IoT applications.
LEAD-PD
Stylish, Slim and P-CAP Touch Monior with Fanless Design. Suitable for Displaying Information in Various Environment.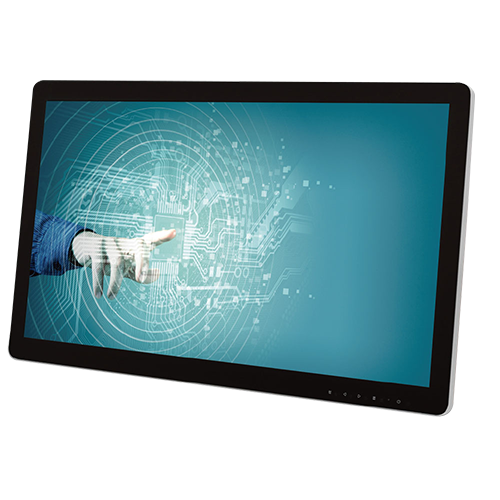 LEAD-PND
Stylish, Slim and P-CAP Touch Monitor with Basic Computing Ability. Powered by AllWinner® A83T with Fanless Design.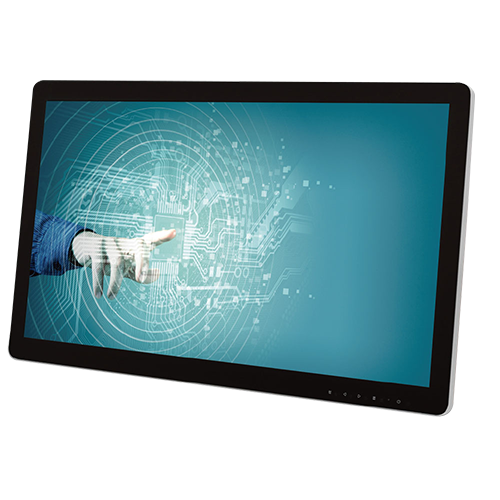 LEAD-PPC
Stylish, Slim and P-CAP Touch Panel PC. Powered by Intel® Apollo Lake Dual-core Proccessor with Fanless Design.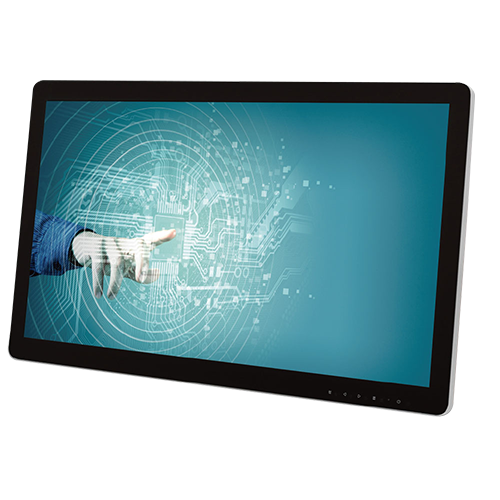 LEAD series is a family of brand-new monitor and Panel PC products. All LEAD products share the stylish design, a IP65 front and the integrated stand. Fulfilling various needs, improving customer satisfaction, and targeting consumer preferences to increase the sales rate, LEAD is your most flexible, competitive, and affordable choice for all kinds of business promotion and services!
As the entry product of LEAD series, Portwell Display or PD shares the fantastic stylish appearance and design common to Portwell products. This allows our customers to adopt the PD in the environment that needs to face end users. The full HD and ten-point multi-touch panel can provide the best user experience. The various I/O allows our customers to input information from different sources. This low-cost entry monitor will be your best choice for the occasions that don't need any computing power.
What would you expect when entering a retail shop? When you arrive at the store, the camera will catch your image and analyze your gender, age and other physical characteristics with the local server. The information will be compared with the data base. According to the result, the system would be able to provide you with customized advertisement, promotion and the location of the merchandise. Afterward, the system should lead you to the fastest check-out desk to avoid waiting. Or if you don't want to carry all the bags, why not just tell the system to ship them back to your home? Let the friendlier and more customized shopping experience entertain your day.
PND has network connection ability with LAN port which adopts Gigabit Ethernet. With Allwinner A83T, PND is equipped with basic computing ability compared to PD. Combining the two features, PND is suitable for those who want to introduce IoT concept into their applications or environments. The OS adopts Android system, which provides users with high flexibility to fulfill their own software requirement. The VGA/HDMI/DP ports enclose the most common signal inputs now. PND provides users with the ability to control the OSD function by Tx/Rx of RS232 which further enhances the ability of PND and helps customers to easily adopt an IoT scenario.
Have no idea where you are, what to do next in the flood of flight information? What if the airport information can be personalized just for you? In the future, once arriving the airport, besides the huge information signage, more small panel PCs are waiting for you. By typing or selecting your flight number, the system will let you know where to check in on the map, how long the queue is, expecting time for custom check, location and distance of the gate. Instead of a nightmare to navigate, the airport becomes a personal and pleasant journey.
PPC provides the highest computing power for our customers by adopting Intel Apollo Lake dual-core processor E3930. By offering an optional operating system, users can choose either Win 10, Android or Linux Ubuntu, which provides them with incredible flexibility. The Gigabit Ethernet is available and can be up to two ports. The bezel-free characteristic makes it also suitable to be placed at occasions that face end customers. The serial port control ability makes it still good for conventional industrial automation application.
Imagination of Future Exhibition
Get trapped in the exhibition hall? Let LEAD help you! With face recognition software, the building can remember you. Once you search a specific booth by the system, if you get lost in the hall, find the nearest LEAD. The system will recognize you and redirect you to your destination. No more struggling for finding the right booth. Now you can spend that time enjoying the event.