The most rewarding kiosk solution is the one that makes a difference. Hospitals and healthcare organizations that use digital screens have happier patients, lower perceived waiting times and staff with more time to focus on what matters. Lost patients affect appointment schedules, perceived wait times and ultimately patient surveys. In large hospitals and clinics, patients and visitors may often get lost, our kiosks help to find ways and directions to any location in the healthcare campus.Best of all, switching to digital signage from static posters and notices has never been easier. You can also use digital media to share educational content such as wellness tips, treatment procedures, and medical advice that will keep your patients healthier.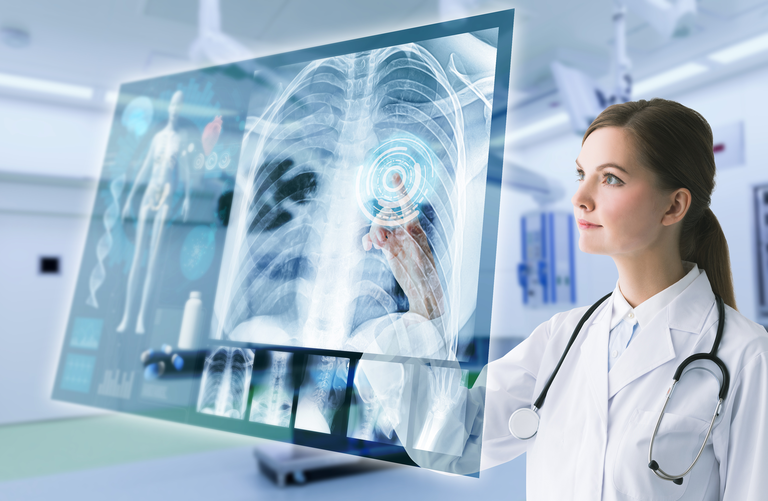 Interactive digital signage kiosks are a technology staple for displaying relevant information and engaging patrons in hospitals, clinics and across several other key industries. Intelligence-enabled signage allows retailers to interact with consumers, providing relevant and targeted ad content and information. KIOSK offers interactive digital signage kiosks with sophisticated artificial intelligence features to help deployers maximize the return on their signage investment and enhance today's omnichannel shopping experience.
Self service check-in and check out applications in kiosks solutions work as an alternative to the conventional front desk service where customers can check-in, acess and check-out of their hotels or any institution without assistance. It's widely agreed that with the hectic pace of modern life, and particularly in the wake of covid-19, hospitals that embrace the advantages of check-in/out kiosks will gain an edge over their competitors.
Take the chaos out of waiting by providing relevant queuing information. Show your hospital visitors their queue status in a real-time waiting list, and call them forward when you are ready for service. Improve visitor wayfinding through attention-grabbing notifications. Alert patients of their turn, and direct them to the right point of service and the right healthcare reception.
Patient information kiosks are highly customizable self-service stations suitable for hospitals and healthcare facilities. When linked with hospital information systems, these kiosks allow patients to check their scheduled appointments and medical records without staff assistance.