Touchscreens have gone mainstream, on everything from mobile devices to in-store self-service kiosks. Despite providing convenience and control, the recent pandemic and hygiene considerations are causing users to be wary of public touchscreens. Consumers show a distinct preference for touchless/contactless interactions. New innovations in sensing technology and artificial intelligence are making contactless interactions a reality
Applications
Touchless public interfaces: Interactive kiosks, digital out-of-home, elevators
Entertainment: Location-based VR/AR experiences, arcades, amusement parks
Healthcare: Stroke rehabilitation, training, mirror, medical imaging
Therapy and education: Anatomic visualizations, hands-on learning
Personnel training: Flight simulators, complex computer systems
Industrial design and engineering: Automotive, assembly lines, facilities management
Robotics: Telepresence, robotic controls, AI-assisted teaching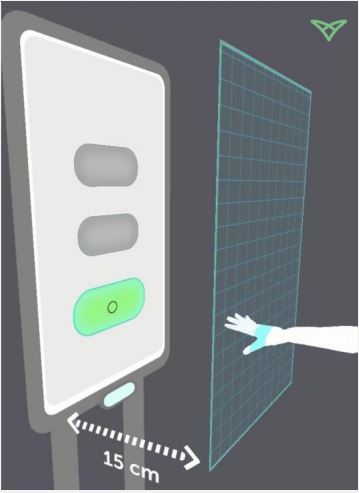 The slim and flexible Cachet JK-3250 32" self-service kiosk offers many options to blend into any retail environment. With a true-flat enclosure, along with a wide range of peripheral options, the Cachet JK-3250 kiosk can process all the self-service applications.
Features Include:
Based on Intel® Core™ i5 processor
Simple, slim, and cost-efficient
A bright, high definition 32" PCAP touch screen
Flexible configurations in wall-mounted, single, or dual-sided operation
Reversible printing function that allows the printout to be printed from bottom to the top, so the printout is facing the user in the right direction
Designed for easy installation, cable management, and maintenance
Integrated with a variety of peripheral options in self-service applications, including 2D scanner, receipt printer, NFC, service indicator, bracket for EMV payment devices, and more.
Ultraleap Touchless Solution Components
Ultraleap Leap Motion Controller™
The Leap Motion Controller is an optical hand tracking module that captures users' hand and finger movements. Leap Motion's software helps discern 27 distinct hand elements, including bones and joints, and track them even when they are obscured by other parts of the hand.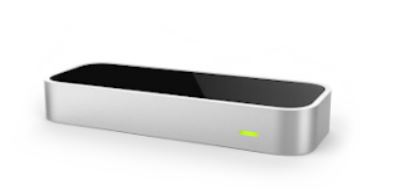 Stereo IR 170, the Camera Module
The Stereo IR 170 comes in a smaller form factor and with more advanced features when compared to the Leap Motion Controller. It is designed for robust integration into consumer and enterprise grade products and can be retro-fitted to existing concepts or hardware. The Stereo IR 170 Evaluation Kit is intended for exploration and development purposes

The Ultraleap STRATOS™ Inspire
STRATOS™ inspire is a robust plug-and-play haptic module suitable for creating sophisticated mid air tactile effects for experiential marketing, digital out-of-home installations and locationbased entertainment. It includes both hand tracking and an array of ultrasonic speakers that project programmable tactile sensations onto a user's hands.