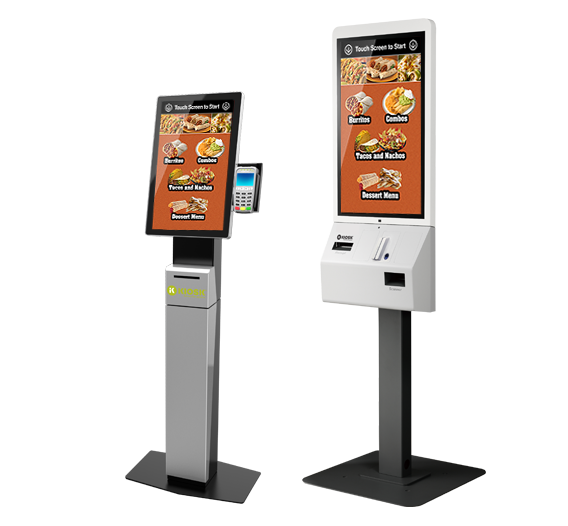 Interactive digital signage kiosks are a technology staple for displaying relevant information and engaging patrons in Retail and across several other key industries. Intelligence-enabled signage allows retailers to interact with consumers, providing relevant and targeted ad content and information. KIOSK offers interactive digital signage kiosks with sophisticated artificial intelligence features to help deployers maximize the return on their signage investment and enhance today's omnichannel shopping experience.
Self service check-in and check-out kiosks are automated software or digital touch panels that work as an alternative to the conventional front desk service. Self service check-in and check-out kiosks are automated software or digital touch panels that work as an alternative to the conventional front desk service. It's widely agreed that with the hectic pace of modern life, and particularly in the wake of covid-19, hotels that embrace the advantages of chec
Often regular customers avoid going through the hassle of getting a membership or loyalty cards due to lengthy form filling to waiting processes. Premium customers can now have their loyalty cards printed onspot from our kiosks after entering their information. Loyalty cards via kiosks are beneficial for the administration staff to maintain their database as well, it saves time from inaccurate information which was previously done manually. Our interactive kiosks will help your business to retain more loyal long-term customers as well as efficient data management.
Our POS systems possess the advantages of open architectures and cross-platform integration. The full range of product lines include self-serve kiosks, integrated POS systems, programmable keyboards, LCD displays, touch displays, customer displays, optically coupled barcode scanners, cashier's moneyboxes, barcode card readers, fingerprint readers, POS printers, and other relevant peripheral accessory products. The product profile fulfills customers' one-stop shopping requirements. The diverse applications of the products have allowed them to be widely used in various domains, including retail, catering, large-scale shopping centers, chain stores, entertainment venues, logistics, medical institutions, and e-commerce businesses.
Quick Service Restaurant(QSR) staffs can benefit from our kiosk solutions to carry on their supply chain and logistics process seamlessly. The staffs can synchronize their work schedules, picking locations and time along with their delivery schedules through our devices
POS Touch Screen Terminals and Tablets
Since the Posiflex acquisition of KIOSK in 2016, the ties between the two companies have grown, and so have our product lines. As industry leaders in both point-of-sale and self-service platforms, we are expanding and cross-pollinating solution offerings, bringing added value to retailers and greater execution caliber.
Posiflex touch screen terminals can run virtually any Windows application to fit the transaction needs of any retailer or restaurant operator. The product line provides value, mid-range, and maximum performance models with comprehensive feature options to achieve the ideal price / performance / power combination.
The links here will direct you to Posiflex's website and sales team for expert advice on the POS line.