Lotteries and gaming are all about creating engagement with consumers – Kiosk Embedded Systems helps Lotteries and Casinos engage their players by designing and supplying digital signage networks, interactive experiences and value-added LED signs. With heightened customer expectations and fierce competition, the gaming industry is turning to digital media to transition one-time guests into loyal, long-term customers. As technology continues to evolve, digital signage plays an integral role in creating a unique, unforgettable player experience.
KIOSK offers the most fully-featured Sports Betting Solutions, which allows users a self-serve venue to legally place bets, access handicapping services, sports information, and locally advertised promotions. These sports betting kiosks deliver virtually 24/7 betting access, eliminating many frustrations customers face when placing bets through sports books. Self-service betting kiosks eliminate common customer frustrations, including:
Long lines at peak, strategic hours
Limited hours of operation with traditional sports books
Inconvenient locations
Occasional transaction errors
KIOSK's innovation provides a full range of services. Sports betting kiosks can:
Accept cash, winning tickets, and vouchers
Grant full access to all sports propositions and pari-mutuel horse racing
Provide tools for easy compliance with currency transaction reports and book wagering reports
Secondary monitor for events, current lines, and ads
KIOSK has been creating sports betting kiosks for many years, with many custom sports betting platforms. Contact us for a solution consultation to see how our experience can help you launch your sports betting kiosk or sports betting terminal solution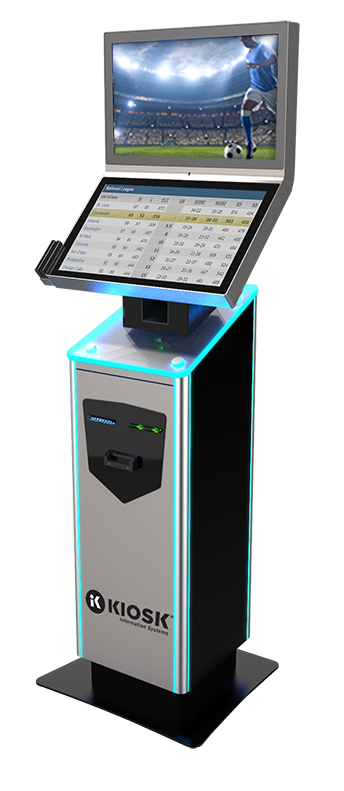 According to a recent Market Metrix Hospitality Index (MMHI), "loyalty club members are 58 to 76% more likely to return to a casino than non-members. In the Americas, loyalty club membership has a particularly potent effect. Net return scores follow a very clear upward progression from 37.8% for non-members to 51.9% for members, and 66.4% for elite members."
These compelling statistics combined with the cost-saving benefits of self-service environments has made Casino Loyalty a popular gaming deployment application for KIOSK customers. Loyalty card kiosks reward and incentivize customers, presenting opportunities for increased repeat business while simultaneously gathering personalized information about targeted casino clients. Key benefits of casino loyalty programs include:
Reduced operating costs and substantially increased revenues
Increased carded play revenues by promoting opportunities at redemption point
Ensuring marketing dollars are matched to player dollars
Gaming loyalty programs go beyond traditional retail solutions. Contact us to learn more about how casinos and loyalty programs will complete your gaming kiosk environment.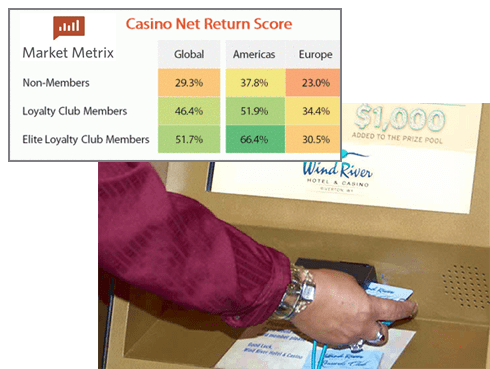 Whether as digital doorman, access control, security briefing or welcome display - digital signage in the field of visitor management can be used in many ways. Visitors wait for a few minutes due to the extremely simple self-registration via QR code. Their data is transferred error-free from the admission to the backend system - ready for direct further processing. Of course, in compliance with the current data protection regulations. Visitors of the casino can also be entertained using our kiosks.