Bill Payment Kiosks
Reduce Transaction Costs And Increase Efficiency
KIOSK's has extensive bill payment platform design choices and full feature bill payment software that can be easily customized for any automated payment environment. With over 10,000 units in the field (AT&T, Verizon, TIO…), KIOSK has an impressive track record with in-store reliability and mission-critical field service performance, supporting millions of transactions / month.
Download the Bill Payment Solution Brochure for itemized software features and platform options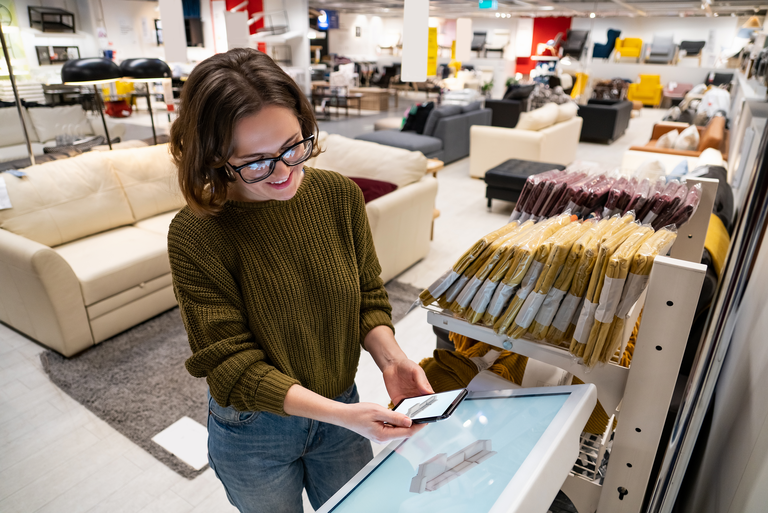 Interactive digital signage kiosks are a technology staple for displaying relevant information and engaging patrons in Retail and across several other key industries. Intelligence-enabled signage allows retailers to interact with consumers, providing relevant and targeted ad content and information. KIOSK offers interactive digital signage kiosks with sophisticated artificial intelligence features to help deployers maximize the return on their signage investment and enhance today's omnichannel shopping experience.
Acquire And Retain Loyal Customers
Per the Journal of Consumer Marketing, loyalty program members visit a business twice as often and increase spending by a factor of four (on average). Kiosk automation of loyalty enrollment influences in-store buying behaviors while keeping labor costs minimized. Loyalty programs facilitate:
Increased customer spending through targeted merchandise promotions, complementary item cross-sell suggestions, and presentation of high-margin items.
Easy collection of accurate long-term customer data, providing valuable communication and feedback tools. Programs provide actionable data to anticipate, measure, and reward individual buying behaviors.
Convenient in-store customer sign up, delivering timely coupon incentives; targeted notices of upcoming promotions, sales, and events.
Engaging customers in a loyalty program makes smart business sense for retailers committed to serving their customers and achieving revenue goals. Modular KIOSK applications can be layered to support compatible application functionality for even better ROI.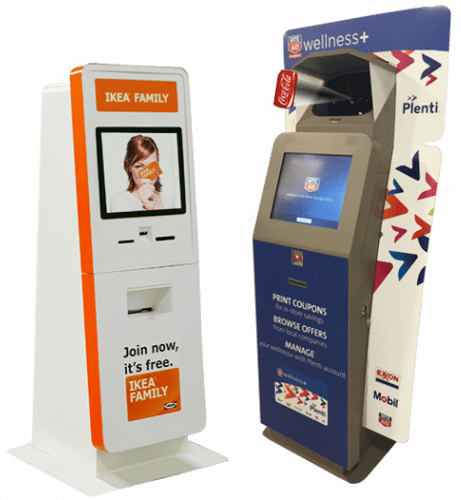 A POS system refers to the combination of hardware and software required to accept and process different forms of digital payments. The hardware includes a card acceptance machine and the software handles the remaining payment methods, processing and other peripheral value added services. Today, modern POS systems come in various shapes and sizes, and are equipped to accept all forms of payments
Our kiosks allow users to call and book various rental services. It can be used by shops and supermarkets to book daily operational supplies. We can provide digital signage rental solutions custom tailored to your business or specific events. Get in touch with us to discuss further about its benefits for your business.
Der Club du Digital Media ist ein Netzwerk von Fachleuten aus dem Bereich der Kommunikation auf Bildschirmen, sei es Digital Signage, Digital Signage oder DOOH. Neben der Förderung von Kontakten ermöglicht er seinen Mitgliedern, gemeinsame Themen zu diskutieren und sich über den französischen und internationalen Markt zu informieren. Dem Club gehören etwa fünfzig Unternehmen an, die alle die Charta der Werte unterzeichnet haben, die eine moralische Verpflichtung zu gutem Verhalten gegenüber ihren Partnern und ihren Kunden darstellt.