To help visitors, government offices need to display content that will provide them with relevant information and reduce perceived wait times. Displaying this content on digital signage screens will give visitors the experiences they expect in commercial environments. Our Kiosks will be used for visitor registrations with ID authentication making access control, security and queueing processes more agile for both the administration and the visitors.
Self check in Solutions even in governmental sectors are reflecting safe and efficient Workflows. Waiting for government-issued IDs, licenses and permits may be a familiar and necessary chore, but it can be managed and streamlined by flat-panel displays coupled with technologies like queue management. Interactive Kiosks, can facilitate appointment check-ins and issue waiting list numbers, while displays in waiting rooms can announce who's being served and where they should go. Our custom software helps prevent cybersecurity attacks on these displays, and keeps sensitive information out of the wrong hands.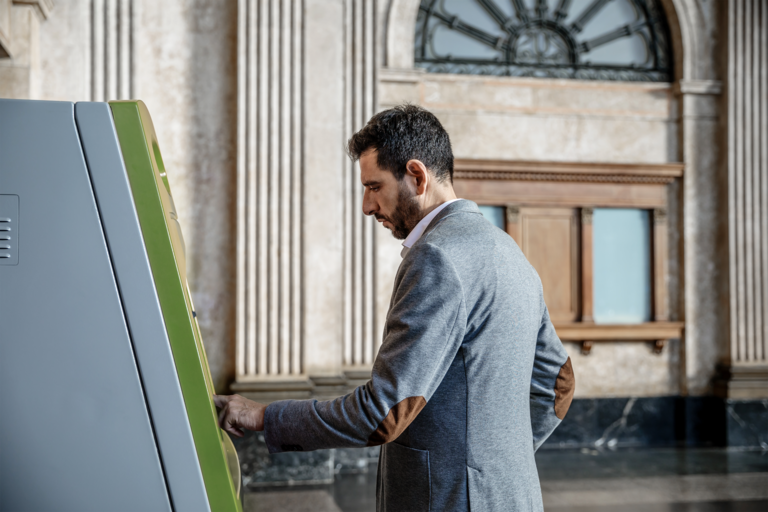 Interactive digital signage kiosks are a technology staple for displaying relevant information and engaging patrons in government offices and across several other key industries. Intelligence-enabled signage allows retailers to interact with consumers, providing relevant and targeted ad content and information. KIOSK offers interactive digital signage kiosks with sophisticated artificial intelligence features to help deployers maximize the return on their signage investment and enhance today's omnichannel shopping experience.
Self service check-in and check-out kiosks are automated software or digital touch panels that work as an alternative to the conventional front desk service. It's widely agreed that with the hectic pace of modern life, and particularly in the wake of covid-19, hotels that embrace the advantages of check-in/out kiosks will gain an edge over their competitors.
Take the chaos out of waiting line by providing relevant queuing information. Show your guests their queue status in a real-time waiting list, and call them forward when you are ready for service. Improve visitor wayfinding through attention-grabbing notifications. Alert customers of their turn, and direct them to the right point of service and the right service agent.
KIOSK has a deep reference list of very successful ticketing clients, largely due to our proven custom and outdoor solution design expertise. Major transportation, resort, and entertainment companies have deployed our ticketing kiosk solutions to expand their automated sales and will-call footprint to increase revenues, reduce labor and facility costs, manage peak traffic flow, and provide customers with self-service convenience.