Kiosk – Self Service Simplified
Since 1993, KIOSK has led the industry in design and manufacturing of self-service solutions. We provide highly specialized experts to surround every aspect of the project, executing personalized customer deliverables in parallel.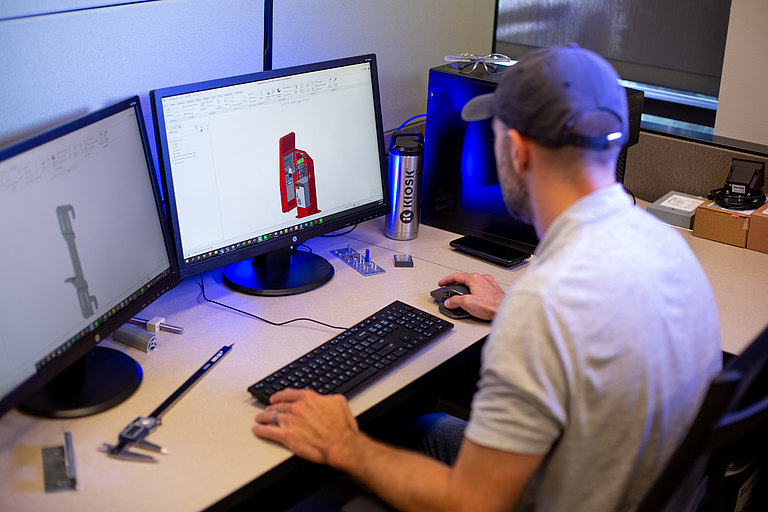 Project services encompass every aspect of customized solution design:
Hardware Enclosure Design
Software Application Design
Flexible Volume Manufacturing
ISO Certified Standards
Safety Agency Certifications
Complete Deployment Services
Advanced Field and Managed Services
Over 25 years of experience with over 200,000 units successfully deployed
Project teams integrate all deliverables within a single professional campus, stream-lining communications tied to consistent first pass success.
With over 200,000 units successfully deployed, KIOSK has deep experience in a full complement of vertical markets, providing niche expertise in both platform creation and volume deployment support. OEM and end customer projects range from traditional applications in retail; bill payment, and HR to highly custom multi-function banking, vending, smart locker and border security solutions. With 25+ years entirely dedicated to the art of self-service, KIOSK has the passion, expertise, and resources to greatly simplify your path to market.
Frost & Sullivan firmly believes that KIOSK Information Systems has established itself as a dominant player in the interactive kiosks market as a direct consequence of its ability to bring innovative technology to its kiosks and its continuing efforts for global and vertical expansion.
Parent and Sister Companies
In 2016, KIOSK was acquired by Posiflex Technology, Inc., a global leader in POS solution design and manufacturing. In 2017, Posiflex also acquired Portwell, a global industry leader in embedded computing solutions. This parent – sister company relationship enables KIOSK to self-source many of the key components in our self-service solutions (e.g., all-in-one PCs, PCAP LCDs, scanners, printers, etc.).
Benefits of using Posiflex and Portwell components include:
Price advantage and cost reduction opportunity over time
Much longer life cycles than industry average
Supply chain control
Exceptional quality and reliability
Further, this family of companies affords KIOSK clients new access to mature international manufacturing and distribution capabilities for overseas project execution. The Posiflex Group has world-class facilities in the US, Taiwan, Japan, Germany, and the Netherlands, supplemented with Sales and Distribution in 19 cities around the globe.
These strategic acquisitions have provided a singular value proposition in the industry – one that we are delighted to pass on to our prospects and customers.
We invite you to preview parent and sister companies' complementary POS and computing product lines at their respective websites.
Find a solution that saves
time, money and stress.